A Long Awaited Trip to Lofoten - Norway's Crown Jewel
The inspiration for this trip began back in 2018 when my attention was brought to a Facebook post made by a fellow Queen's Commerce graduate, Terry Zhang, who had embarked on a four-month long post-graduation solo photography trip through Northern Europe. After seeing the photo below (among others from the area), I made it a personal objective to visit this beautiful area of the world. Luckily, I was able to convince three others (my sister Aislin, lifelong friend Haydn and new friend Phil) to join me along on an epic eight-day road trip throughout Northern Norway.

The journey to Norway started in London, where the group had spent the last week gearing up for the trip. Upon arrival in Tromsø (population of ~65k), we made the most of our limited time in the city by attending a music festival and doing a bar crawl. Fortunately for us, Sigrid, one of Norway's most famous and talented artists was performing that night.
Tromsø, which is situated at a latitude of 69° N is home to many of the world's most northern attractions, including the world's most northern brewery, football club, and university (for context, the arctic circle begins at a latitude of 66° N).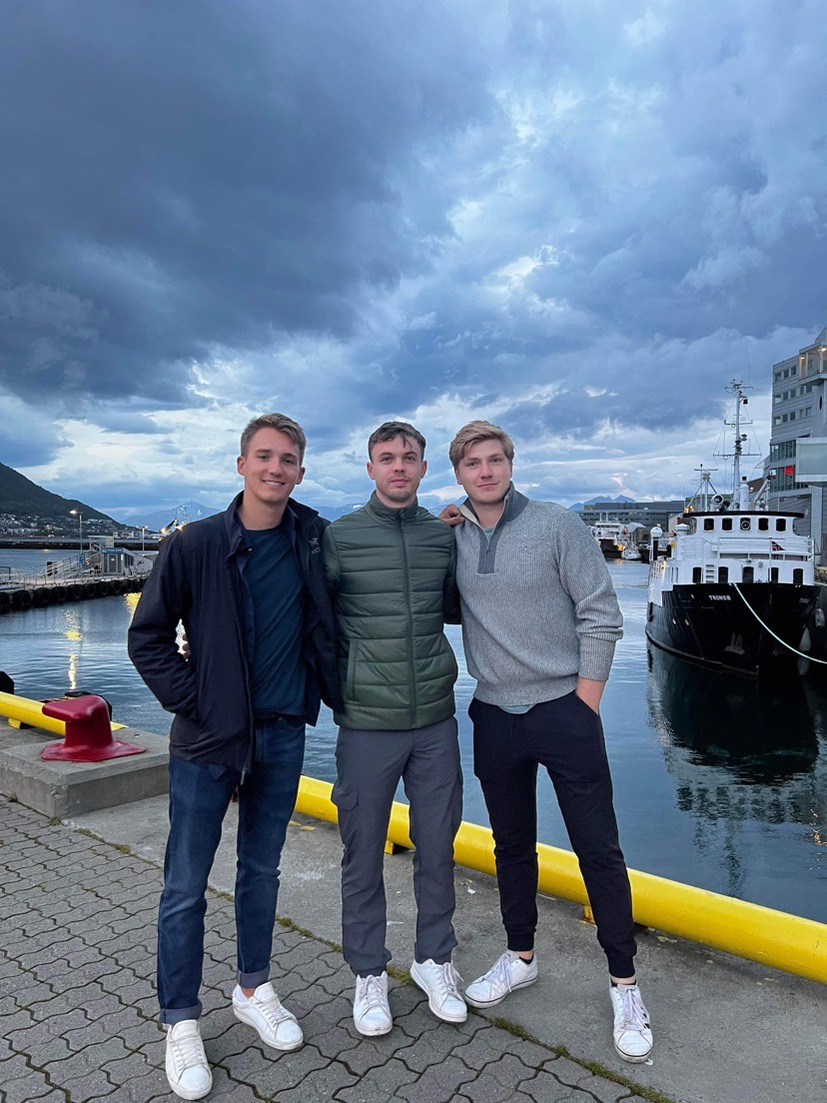 The first major destination of the trip was the island of Senja where we would break in our hiking legs. The plan was to get to the summit of both Selga and Hestin in just one day (two of the most photogenic mountains in all of Norway). However, the forecast was grim, we were hungover, and the odds of having visibility at the top was near zero. Nonetheless, we pressed on with the plan, persistent to make good use of our time during such a short vacation. The group battled through rainfall and cold weather while ascending Selga, but by some miracle, the clouds parted and we were greeted with fifteen minutes of blissful sunshine while on the summit. Now, with a pep in our step, we made our way over to Hestin (also in the rain). Once at the summit of Hestin, we bumped into a group of professional photographers: Garret, Cass, and RJ. We learned that they had been staying in the nearby village of Fjordgård and had hiked this peak multiple times in hopes of capturing the mountain in good light. And speaking of good light, while we were all at the summit, the rain stopped and everyone's mood lifted. As the sun began peering from the clouds, RJ and I pulled out our drones. And once a double rainbow appeared, our small group went absolutely crazy. Bewildered in the moment, we all scrambled to snap a good photo while it lasted.
It wasn't until later that evening that we realized just how lucky we had been. Being in the right place at the right time, and in the company of professional photographers, made this moment truly special. Garret (who goes by the name "shortstache") would later publish this photo and has left it sitting atop his world-class online gallery (as seen here). Below are some of the photos that I took.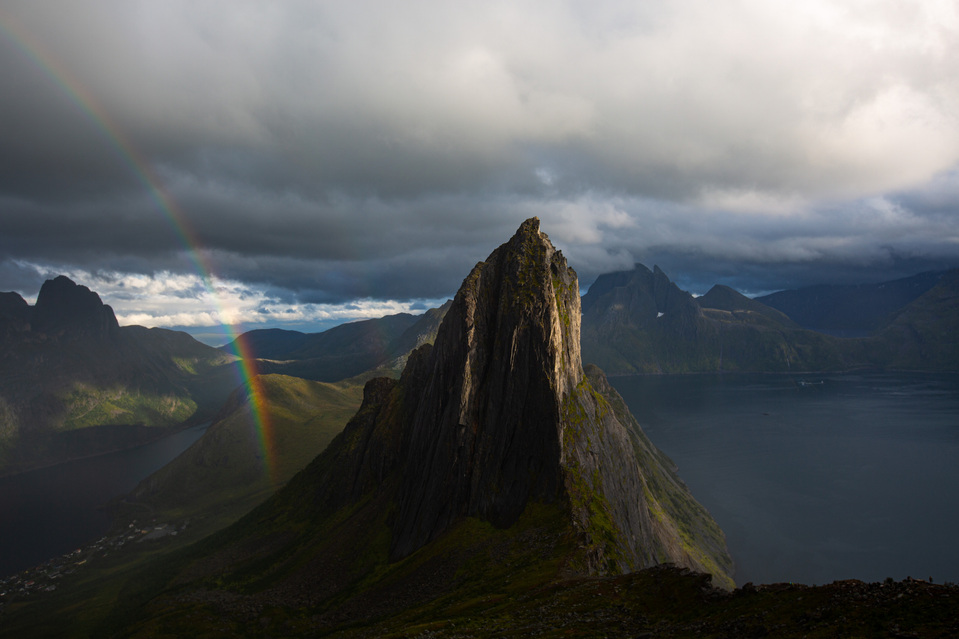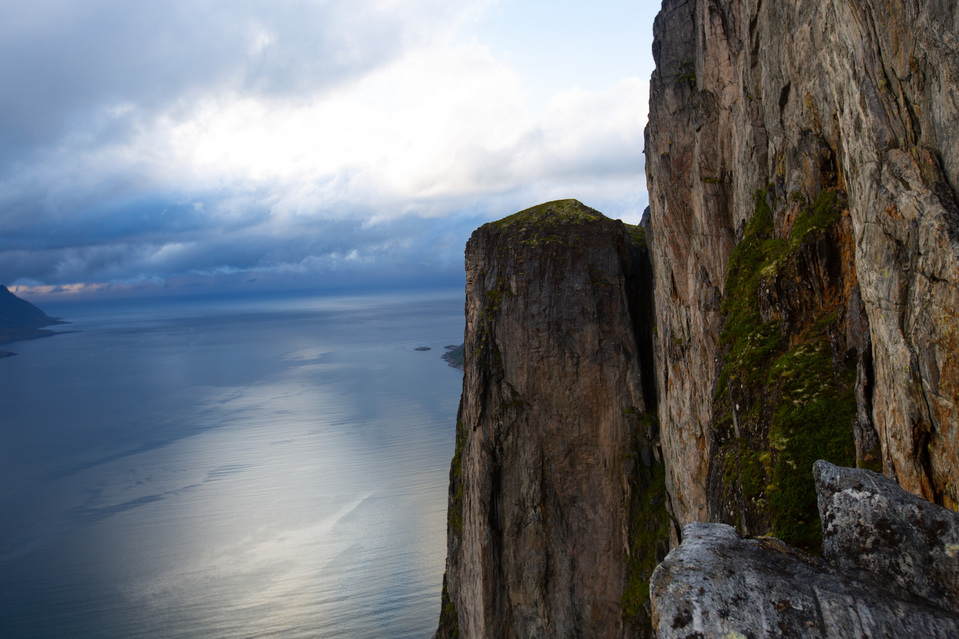 Still marveling at the natural beauty of Senja, we commenced the long drive down to Reine (our next major destination) located at the tip of the Lofoten peninsula. Along the way, we stopped in at many local towns including Henningsvær (famous for their peculiarly placed football pitch) and Nusfjord (a Unesco world heritage site). We also found a local market where we purchased some delicious smoked salmon. After one night spent midway at a cozy Norwegian-style cabin and a pit stop at a Viking Museum, we made it to our destination in Reine where we'd spend the next three nights.
Once in Reine, we were just a short drive away from many of the famous hikes of the area including Reinebringen (a 550m assent overlooking the Reine harbour). From the top of Reinebringen, it is easy to recognize what makes this harbour so special.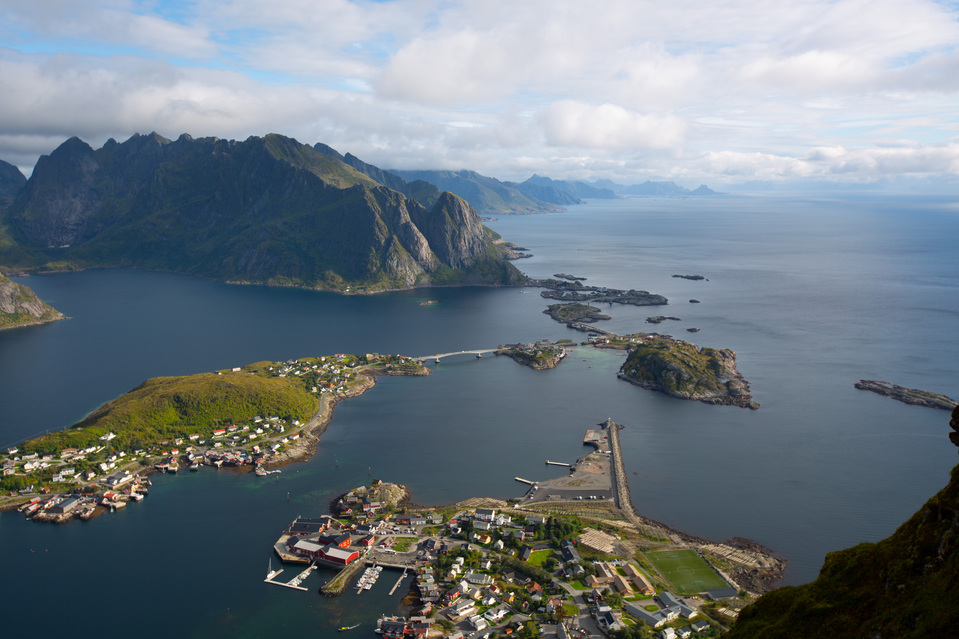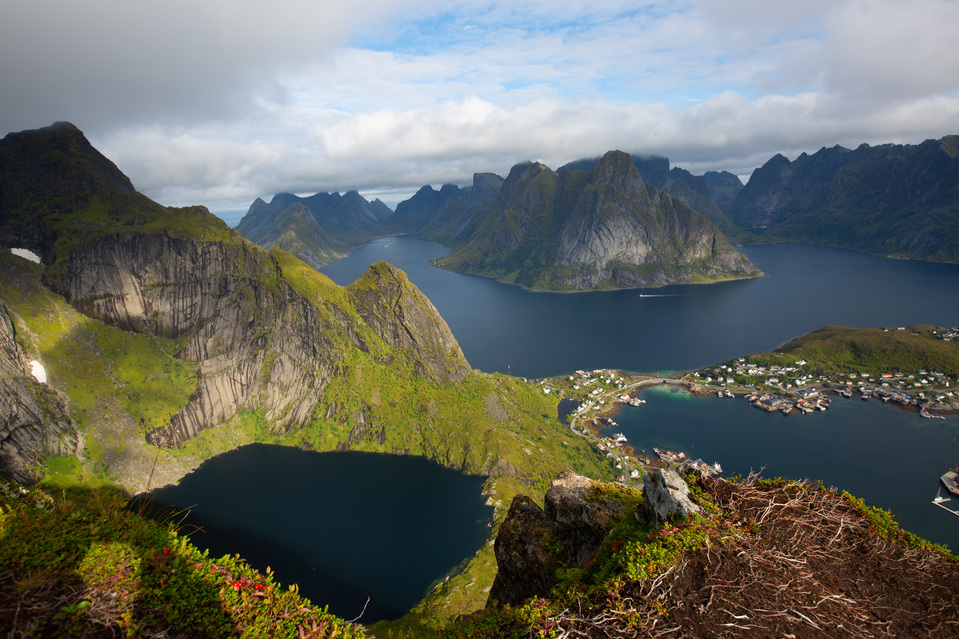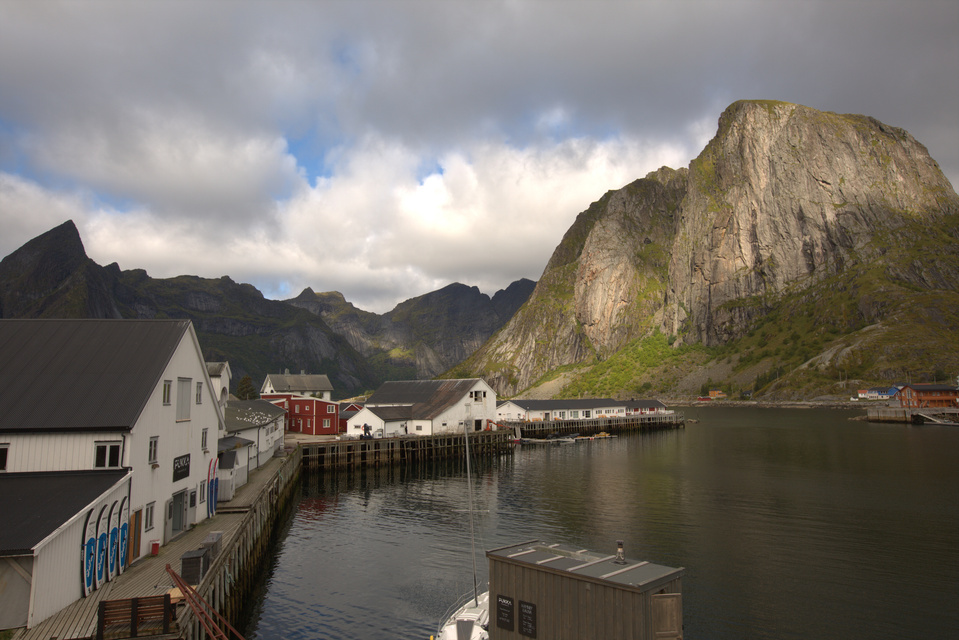 Our evenings were spent cooking, drinking local beers, and evaluating the weather for the following day's adventure. Lofoten averages 20 rainy days during the month of September and we experienced our fair share of damp and gloomy weather throughout our first five days of the trip.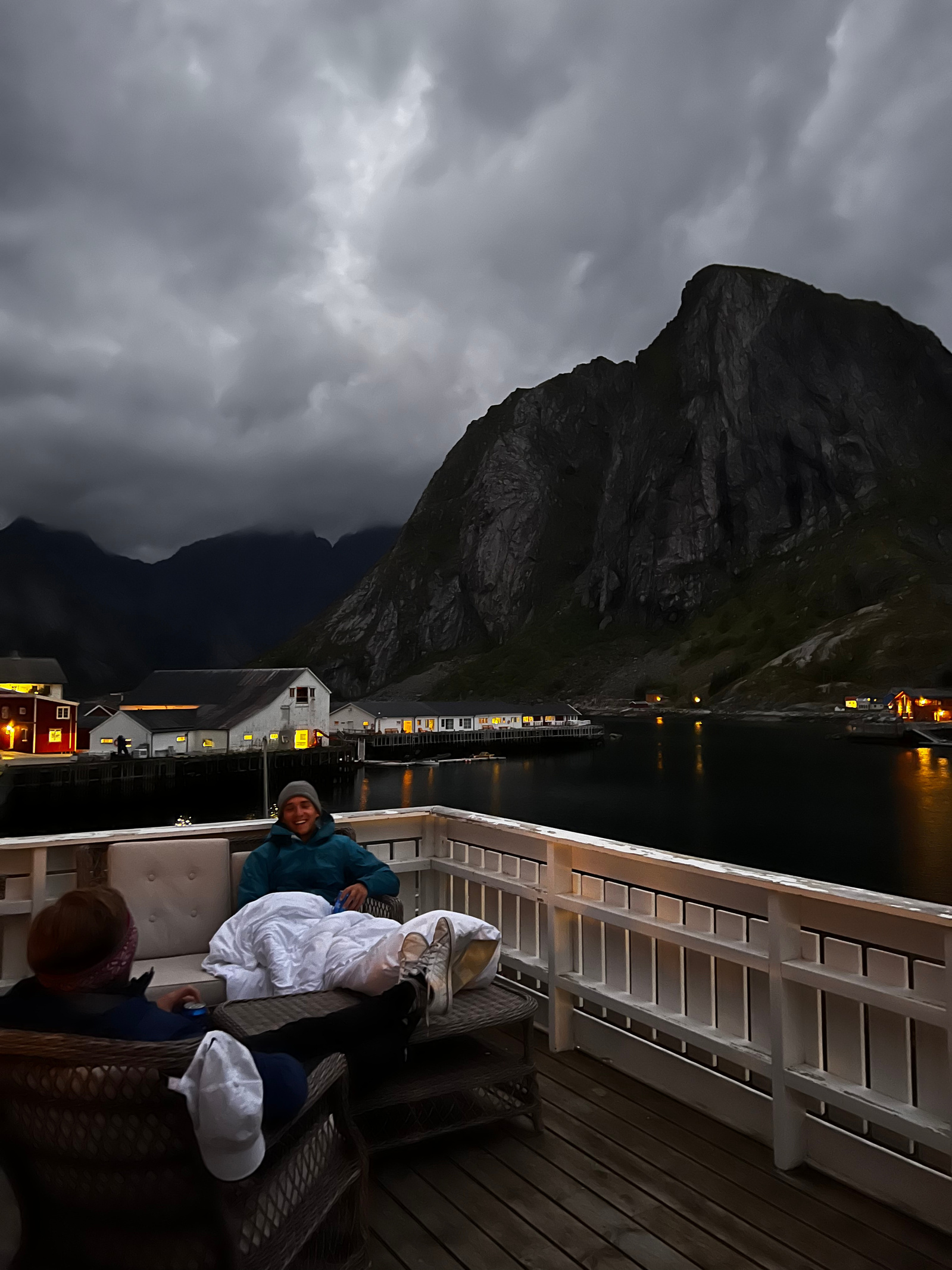 Locals originally settled in Lofoten because of the numerous protected harbours and the abundance of fish. Having three nights in one of Norway's most iconic fishing villages, it would be amiss to not get out on the waters in search of fish ourselves. With just a half day's excursion booked, our captain made great use of our time. On the very first cast, Aislin managed to catch a large coalfish, and at the end of the day, we had all reeled in at least one coalfish or mackerel. On top of being a lot of fun, we got to keep our fish, providing us with dinner for the next two nights and effectively evening out the cost of the fishing excursion in the first place.
After our day on the water, we were all eager to get back on the trails for one last full day of hiking on Kvalvika beach and Ryten. This 10km loop brought us into the Lofotodden National Park where we spotted many hikers completing a multi-day trek across the park's North coast.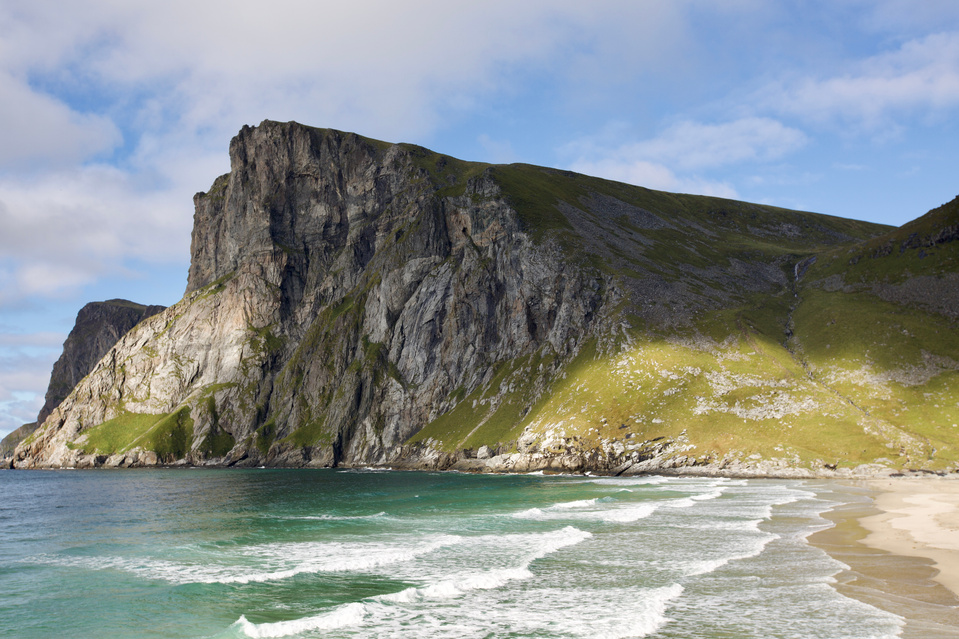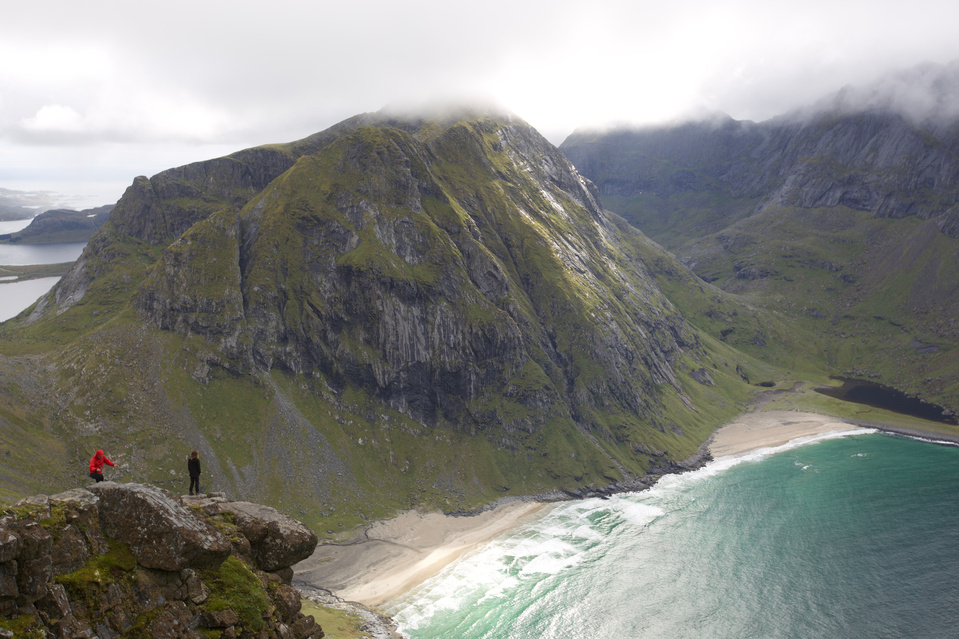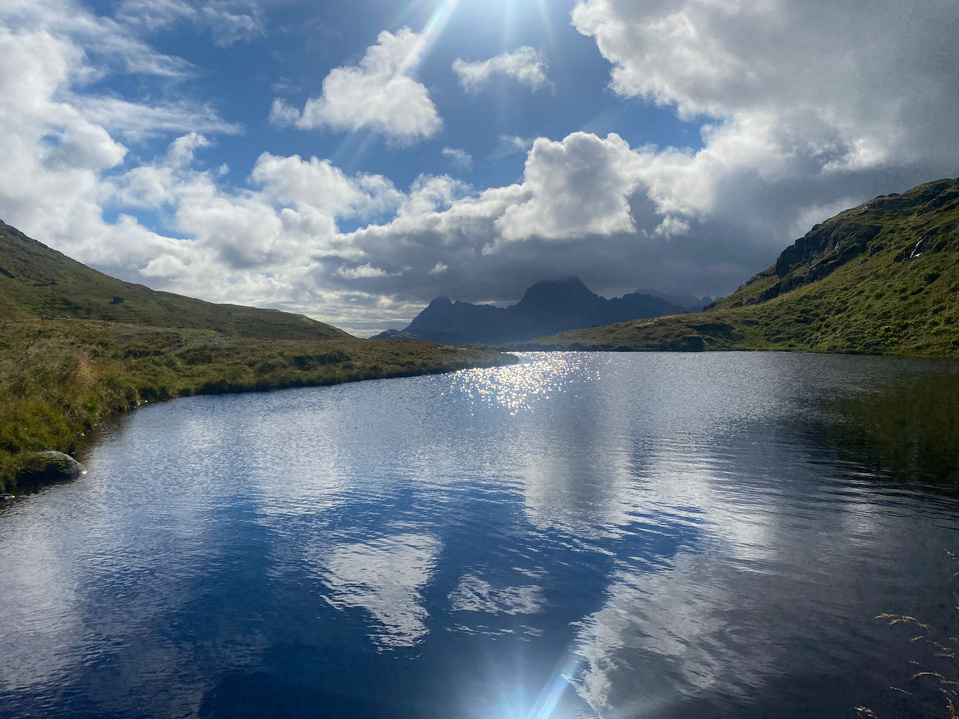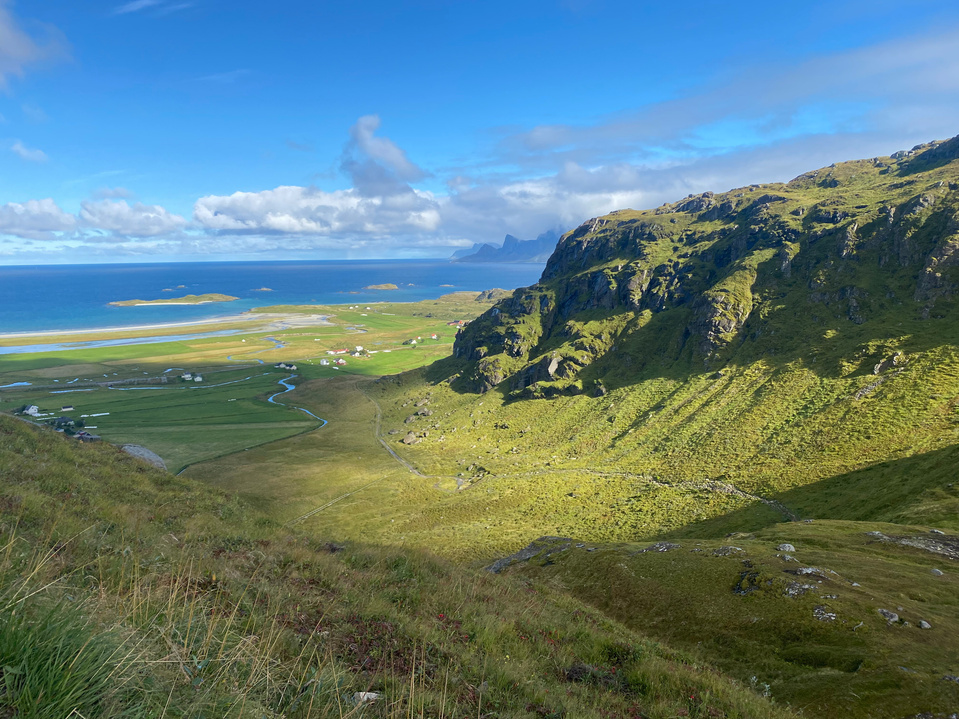 Our time in Reine was short but blissful. We had sufficient time to complete the objective hikes and activities, yet still felt as though there was plenty more that we couldn't squeeze in on this trip. The vastness, serenity, and quality of infrastructure in the area is truly amazing.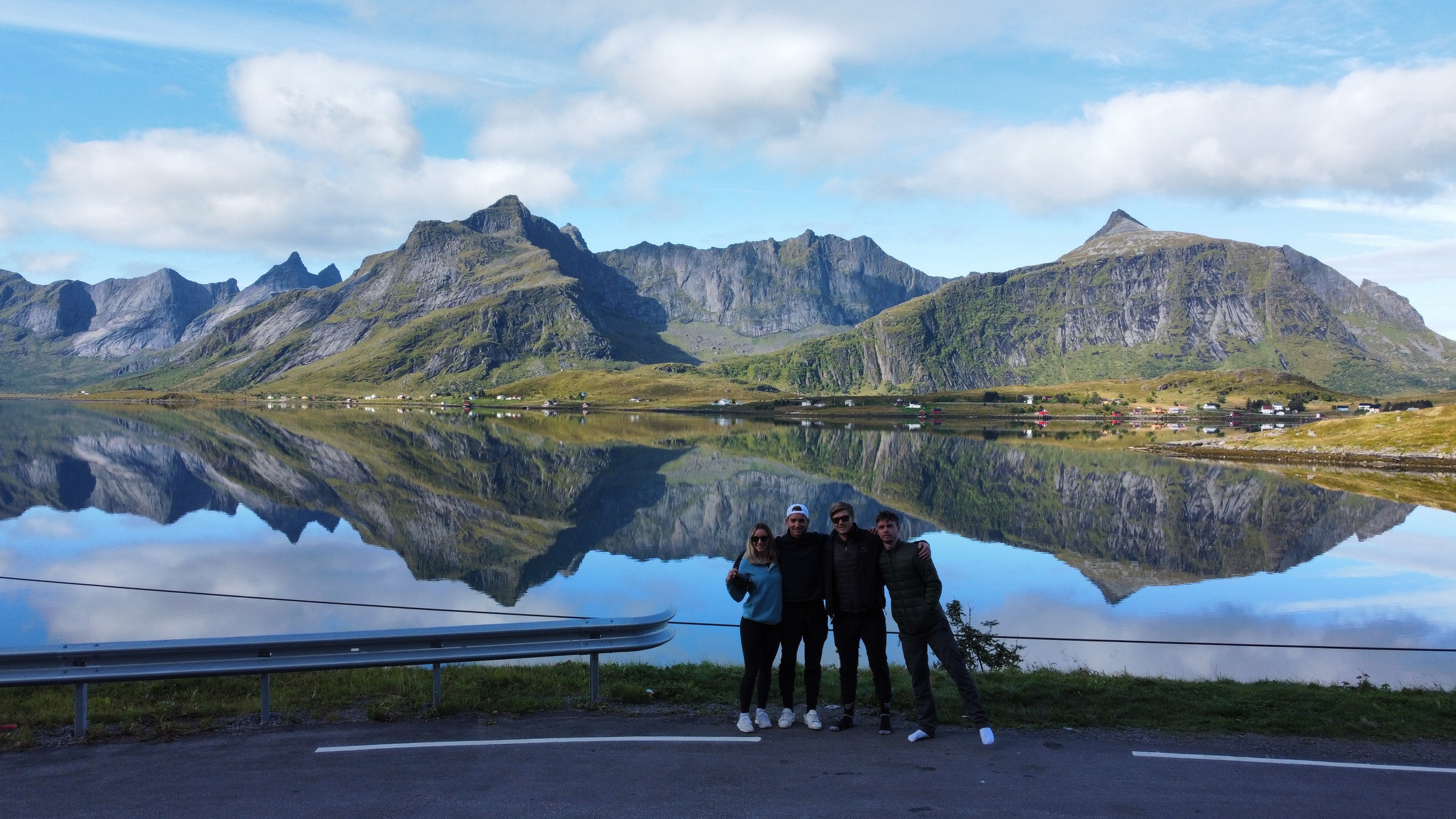 With clear skies and a lot of patience during our last night in Norway, we were treated to the Northern lights at about two in the morning from our cabin just outside of Sortland. There was no better way to cap off a highly successful trip.
In short - this trip was one of my all-time favourites and should be a top destination for any road trip enthusiast, nature-lover, or photographer alike. With thousands of kilometers of untouched coastline, amazing infrastructure, kind people, and a fascinating history, Lofoten surely will not disappoint.
———————
Below are a few helpful tips before traveling to Lofoten:
It is not necessary to take out cash in Norway (we used card for everything over our eight days)
Many establishments have unusual operating hours (check when grocery stores are open in advance)
Wine is hardly available throughout Lofoten, however, there is no shortage of local craft beers
I'd strongly recommend landing in Tromsø and traveling through Senja (best itinerary found here)

Look into the ferry schedules in advance as they may dictate which route you choose to do
We purchased an interactive map which proved to be quite informative at times (link here)
———————
Round trip route from Tromsø to Reine:

———————
Additional drone clips: