Astonished in Albania - Trekking from Valbonë to Theth
Travelling to Albania was a last-minute addition to my travel plans. The inspiration came just two months prior while doing research for a trip to Georgia, which fortunately sent me down an internet rabbit hole in search of some of the world's most unique hiking destinations. After seeing photos of the Valbonë to Theth trek and lining up logistics, I became extremely excited at the reality of this trip. While the hiking was the catalyst for the trip, I hope this blog post can do justice as to just how much more Albania has to offer.
—————————
After spending three days in Munich for Oktoberfest and parting ways with my friends whom I'd spent the last month with, I dragged my hungover body to the airport on October 1st en route to Tirana, the capital of Albania for the first portion of my solo travels.
Many people questioned my desire to go to Albania. The former stand-alone communist state had been isolated from the rest of the world during Hoxha's 40+ years of strict authoritarian rule which lasted until the 1990s. Because of its history, some regard Albania as a dangerous destination for travel with closed-off people (some may recall the sensationalistic depiction of Albania from the film War Dogs). With my limited knowledge of what the country had to offer, I set off to this unique destination with the hopes of being pleasantly surprised.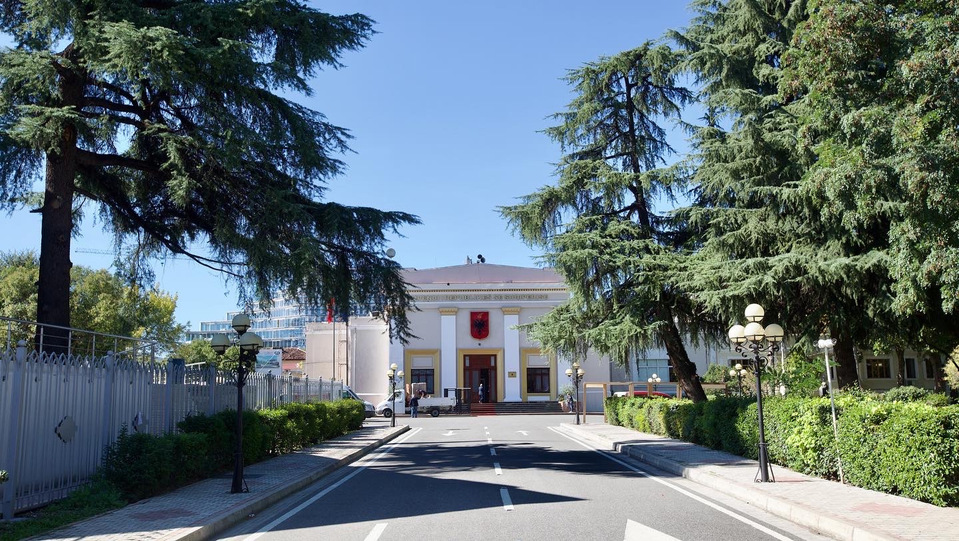 After arriving late on a Saturday night, I decided to rise early the following morning and go out for a run (which became a favourite activity of mine when arriving in a new city). This allowed me to learn my whereabouts and watch as Tirana slowly came alive on a beautiful Sunday morning. The city was surprisingly scenic and bustling with reasonable vehicle and pedestrian infrastructure. The architecture is an interesting mix of Italian, Middle-Eastern, and Soviet styles (influence brought from the Byzantines in the 3rd century, Ottomons in the 14th century, Italians during a brief period of occupation in 1939, and Soviet influence during the 1942-1992 communist regime). The city center also has a large lake with a 710-acre park surrounding it. I stopped to enjoy a ~$1 coffee in an affluent area of downtown and wondered to myself how a city with such a vibrant facade could still be so neglected by the West.
After checking out of my hotel in Tirana, I made my way to Skhodër via the public bus. On the bus, I noticed that many Albanians enjoyed dressing up. Some men wore three-piece suits (which I found peculiar as it was a Sunday and we were on a non-air-conditioned bus) and others sported very colorful brand-name attire. Upon speaking to others about this remark, we presumed that the locals were enjoying the ability to be expressive with their clothing after years of government isolation from Western products. For perspective, most Albanians hadn't even heard of Coca-Cola or Addidas until communism was dissolved in the early 1990s.
Once in Skhodër, I made quick work of seeing the surrounding attractions, including the famous Rozafa castle for sunset, which boasts views of the Skhodra Lake and the distant mountains. It was also in Skhodër at the Wanderers Hostel where I would meet a fantastic group of fellow solo travelers all planning their own Valbonë to Theth hiking adventure.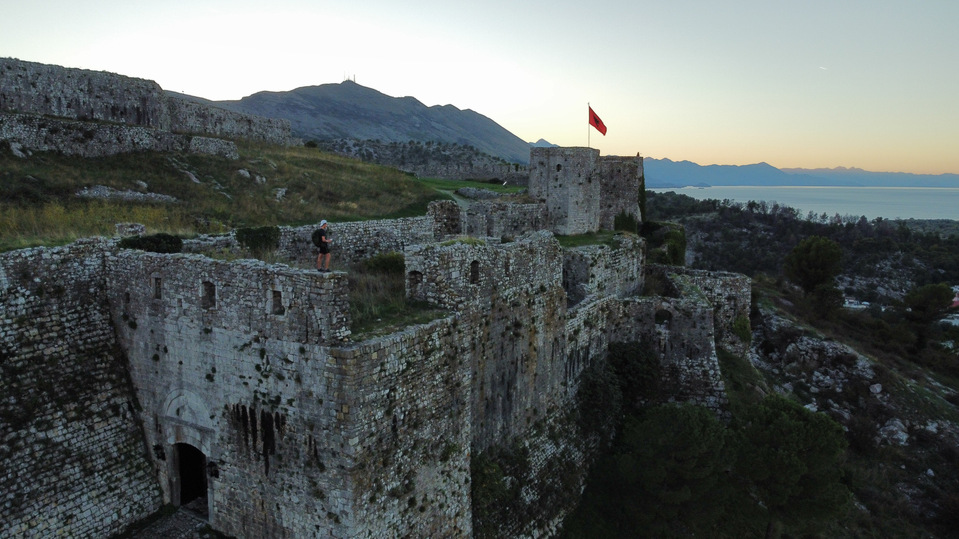 The journey began with a travel day comprised of a two-hour bus ride, a three-hour ferry, and an additional hour-long drive to reach the final destination of Valbonë. While each leg of this journey was exciting, the views on the ferry of the Komani Lake Reservoir took us all by surprise. The ferry navigated the winding reservoir through narrow passes stopping for supply deliveries to rural communities and lakeside hotels.
Now for the hiking! The route from Valbonë to Theth is ~20km long (with ~1,000m in vertical) and is meant to be completed in just one day. The group got some much-needed rest at our $30 all-inclusive lodge and set off for a big day of hiking at the crack of dawn.
Unbeknownst to us, this day (October 4th) was San Francisco Day. We had learned this because a local businessman who owned a mid-mountain cafe refused to take payment for our refreshments. This act of kindness was just one of many experiences that would contradict the narrative of cold hospitality in Albania.
After successfully crossing the Valbonë pass, some of the group opted to stick around Theth for a second night with the aim of reaching the Blue Eye lagoon. For the second day in a row, we were greeted by sunshine, fall colours, and comfortable temperature in the mid-teens.
Unfortunately, my time in Albania (seven days) was almost over. All that was left was the journey back to Tirana where I would spend one last Friday night going out with my new friends Adriana and Pierre.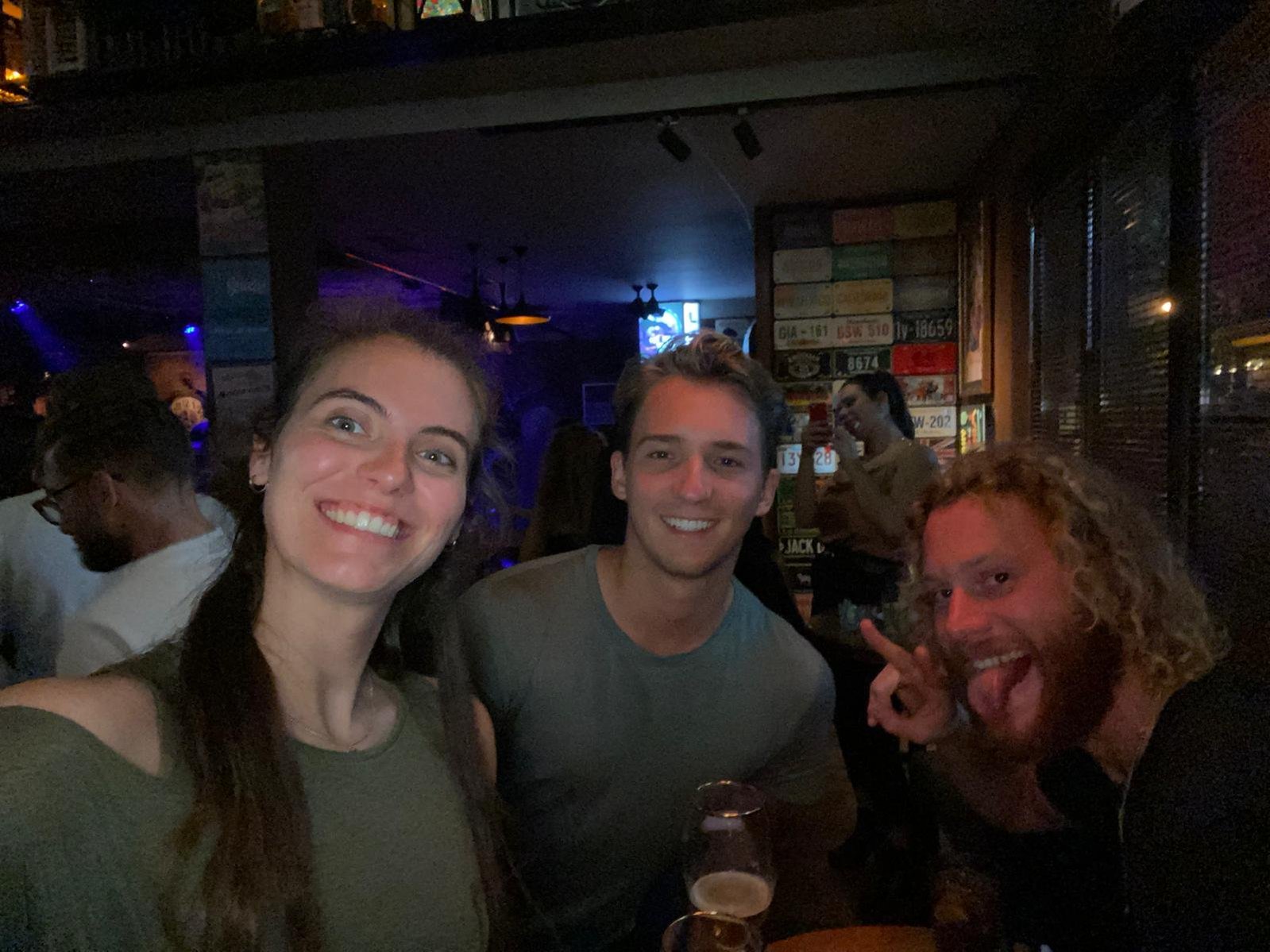 Overall, Albania's a travel destination full of discovery. I leared about the country's complex history, enjoyed the beautiful scenery, and met many locals who shared their enthusiasm for the future of their country. With amazing weather, fresh Mediterranean food (think a mix of Italian and Greek), beautiful nature, and some of the cheapest prices in all of Europe, Albania should deliver a unique and charming experience for those who choose to explore.
—————————
Fun facts I learned during a walking tour in Tirana:
Many locals switched to Islam for convenience during the Ottoman Empire's occupation. Islam is officially Albania's most popular religion, however, I was told that it is not that common to actually practice. During my time in the country, I never heard a call to prayer despite seeing many mosques in both Tirana and Shkodër

During Hoxha's 40+ year reign, he had soured relations with all fellow communist countries (

USSR

, Yugoslavia, and China) because they didn't conform to his strict communist beliefs. As such, Albania had no strong international allies and began preparing for an invasion (that ultimately never came). Under Hoxha's rule, Albania spent its sparse resources constructing over 750,000 bunkers scattered across the country. That's an average of

5.7

bunkers per square kilometer

To demonstrate their support to Ukraine, Albania changed the name of the road on which the Russian embassy was on to "Free Ukraine Boulevard". Russia has since announced that they are moving their embassy within Tirana
Mother (Mary) Teresa and Dua Lippa are both of Albanian descent
—————————
Below are a few helpful tips before traveling to Albania:
You can get around the country pretty easily by bus. No need to pre-book, just show up to a station and find a bus with your destination on the front
If you plan on doing the Valbonë to Theth hike, I'd strongly recommend the Wanderer's Hostel as they will sort all of the logistics and accommodation for you
Albania is a cash society (while I was in Albania, the Credins Bank ATMs had the lowest fees)
If you have time, I'd strongly recommend spending more than a week in the country and getting to the beaches in the South (good resource here)
———————
Additional drone clips: